At the Law Offices of Patrick L. Cordero, PA Attorneys at Law, we simply work in the best interest of people like you. Over the years, the office has expanded to become one of the largest law firms in South Florida representing debtors in Chapter 7 and Chapter 13.
With a staff of more than 50 members, we are dedicated to representing people who need simple and direct answers. We understand that you did not ask to be in this situation and that it could have been created by an illness, an accident, family issues or other situations. We can also assist you with other areas of law such as loan modifications, foreclosure and family law matters.
It is difficult to consider speaking with an attorney — whether you are facing financial issues, are considering divorce or need help with a loan modification. Needing legal assistance doesn't make you a bad person. We work with people every day who face unavoidable situations. We are here to help, advocate and provide strong legal support.
Contact Us Today For A Free Consultation
We offer a free consultation for all legal matters. Come to our office and discuss the issues you face. Our lawyers promote open communication and encourage you to come with questions. Call 305-445-4855 or contact us online.
We are a debt relief agency. We help people file for bankruptcy relief under the Bankruptcy Code.
33+


YEARS OF EXPERIENCE

Over his 30 years serving thousands of clients in the Miami community in bankruptcy representation and taking countless calls on his weekly call-in show, founding attorney Patrick Cordero knows how to help when you are struggling with issues.
6+


EXPERIENCED ADMINISTRATORS THAT UNDERSTAND YOU

All of our Managers and Administrators have been with the Law Firm for over 20 years. Demonstrating sincere care, compassion and understanding for every client seeking help and attention.
33+


YEARS OF CONSTANT GROWTH

Complacency is not our style of business, that is why here at the Law Offices of Patrick Cordero we never stop improving and exceling at our craft.
Back to School 2021 – City of Hialeah
---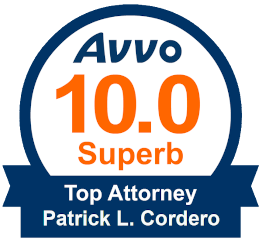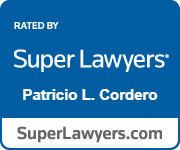 CHAPTER 13 BANKRUPTCY FILINGS
CHAPTER 7 BANKRUPTCY FILINGS
WORKING HOURS
______________________
09:00AM WEDNESDAY 06:00PM
"One main reason I believe this is so and why I have this success, is attention. Being at the office every day, from morning to end of the day, has made the difference in the image we have. Giving personal attention to the clients is the utmost trait that any attorney should embrace. Clients need, and enjoy that I am there for them, speak with them and give them the confidence they need to continue; not only with their case, but have confidence in having a positive plan after the case is done. Clients are sharp. If they see your presence, they understand and accept that you are there for them and it makes my job easier."
 SCHEDULE YOUR FREE CONSULTATION TODAY!